INCOMING INSPECTION AND SUPPLIER QUALITY ASSESSMENT SOFTWARE
Features dedicated to automatising the inspections on supplier incoming goods before putaway according to the batch acceptance criteria. Based on the approval history, the application will determine whether controls should be reduced or tightened. In case of non-conformity, alert your internal teams and suppliers with e-mail notifications and send pictures.
your benefits
Reduced incoming inspection burden
your benefits
Enhanced supplier quality monitoring
your benefits
Control operations on incoming supplies simplified and reliable
your benefits
Full traceability on received batches
your benefits
Sped up quality assurance procedures
Define the type of control to carry out
Configure the controls which will define whether or not to accept a received batch : quantity, quality, rejection threshold, etc.
Configuration of Incoming goods
Enter the list of suppliers 
Determine the type of control to carry out
Define the sampling plan
Define the trust plan
Monitoring plans
Depending on the incoming goods history, the inspections will be conducted systematically or randomly.
Accept or reject batches received with the inspection wizard
Based on the collected data, the control assistant recognizes the characteristics which have the highest rejection rate. If they pass the tests, the inspection can proceed. Otherwise, there will be no additional controls.
Alert suppliers and internal teams in case of non-quality
Send suppliers photos of products received with defects (dimensions, colors or other…).
Edit control reports which include the rejection thresholds and the measurements results.

Send notifications and alerts to inform internal or external teams of an issue on a batch received.
Create quality action plans
Speed up quality assurance processes by reacting quickly when non-conformities are detected during an inspection.
Quality claim form
Suppliers' action request
Non-conformity report
Internal monitoring of actions
Non-quality cost evaluation
APPLICATION of QUASAR incoming quality control in the approval field
Approval allows us to check whether the goods received comply with the company's requirements. The controls are carried out on representative samples with several tests : colour, defects in appearance, size, firmness, juiciness… The results describe the quality level of the product. The batch is approved or rejected based on the specifications.
The approval report explains the decision.
QUASAR and its quality control software, especially with its incoming inspection module, perfectly meets this demand.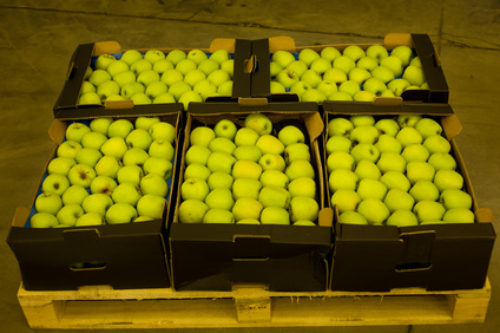 Assess your needs with our teams
Technical environment
Software deployment
Related services
Hardware
Technical environment
Software deployment
Licence utilisateur fixe : 1 poste utilisateur = 1 licence
Licence flottante : décompte du nombre de licences actives à un instant «T» sur le réseau.
Related services
   Support
  Formations
  Consulting
   Maintenance et évolutions de versions
   Journées thématiques et Clubs utilisateurs
---
Hardware
Selon vos besoins, nous vous fournissons le matériel requis pour faire fonctionner nos logiciels, par exemple :
PC de type industriel IP65 bien adapté aux conditions de l'atelier
Ecran tactile IP65 avec unité centrale déportée
Terminaux mobiles
Industry 4.0, factory of the future, smart factory… These terms have become central in the production environment. M.E.S. tools must help companies become smarter, more agile… Digital continuity, collaborative management…
The digital revolution that runs through the entire company highlights the value of data which is no longer stored for possible future justification needs. Today, this data is analyzed and enhanced throughout the production chain. It has become the vital energy of the integrated factory and the digital company.
Throughout the different industrial revolutions, man has always maintained a key role by continuously adapting to each period. This is still true within the factory 4.0 which marks a new industrial revolution