Maintenance management and equipment monitoring software
Track production in real time to collect manufacturing data. Production indicators are available in real time, providing an overview of the yield rates (OEE) and the relevance of the action plans implemented. Control your manufacturing process and improve the performance of your production units.
your benefits
Anticipate and reduce machine downtime
your benefits
Digitalize low value-added operations
your benefits
Be responsive in terms of workshop hazards
your benefits
Capitalize production data
your benefits
Monitor material consumption
Collect workshop data and monitor the manufacturing process
Real-time data acquisition
The times
The events
The quantities / meters
The material consumption
The traceability (production context, reading, etc.)
…
Scrap managemnt
Scrap recording
Scrap causes identification 
Scrap analysis
Scrap rate
Link to the non-conformities and corrective actions module
Material consumption
Recording of batch numbers
Bar code label management
Recording material non-conformities
Link to the ERP
In order to limit manual inputs in QUASAR-FAB, an interface with your ERP / CAPM is available. The update is both upward and downward.
Integrated grinding management !
The purpose of Quasar-Fab's grinding option is to reduce the risk of producing non-compliant parts due to the cutting tool.
Grinding management includes all the steps of your activity for tool follow-up (control, grinding, change, alert, history and traceability). Thanks to the grinding management, you can manage your tool replacement and stock management processes while boosting your auto-control in production.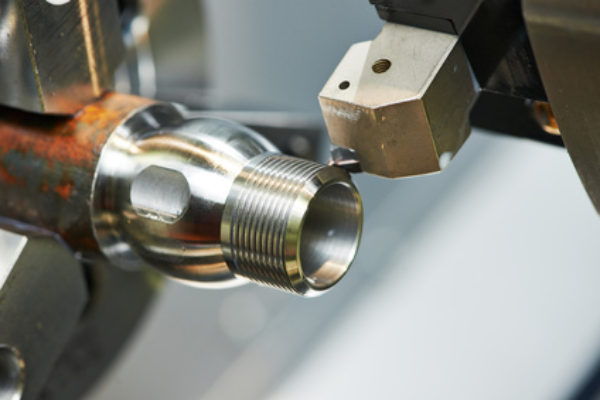 Assess your needs with our teams
Industry 4.0, factory of the future, smart factory… These terms have become central in the production environment. M.E.S. tools must help companies become smarter, more agile… Digital continuity, collaborative management…
The digital revolution that runs through the entire company highlights the value of data which is no longer stored for possible future justification needs. Today, this data is analyzed and enhanced throughout the production chain. It has become the vital energy of the integrated factory and the digital company.
Throughout the different industrial revolutions, man has always maintained a key role by continuously adapting to each period. This is still true within the factory 4.0 which marks a new industrial revolution