SPC Software – Statistical control of manufacturing processes
Monitor the quality level during the manufacturing process from the inspection plans, which consist of dimensional or attributive characteristics. QUASAR SPC makes control information available by batch in real time, provides a large statistical data capacity for a better knowledge of process indicators and a better reactivity to production hazards
your benefits
Real-time monitoring of manufacturing process variations
your benefits
Replace defect detection with defect prevention
your benefits
Motivate production staff by placing them at the heart of the quality management system
your benefits
Make quality controls automatic
your benefits
Anticipate tool replacements before variations
your benefits
Calculate averages and standard deviations automatically
your benefits
0 paper : your production data are digitized and centralized
Configure the characteristics to be inspected
SPC Inspection plans
Configure the inspection plans on :
Attribute or Dimension characteristics,
Sample size,
Distribution, Type of applicable charts
Data acquisition mode,
Additional traceability criteria.
Operator information
Alerts management (quantities, frequencies…)
Instruction sheets
Drawings, diagrams
Quantities to achieve
Goals
Real time indicators
OEE
Scrap rate
Quantities / meters
Compliance of grinding frequencies
Estimated end date of WO
Remaining quantity to produce
Machine connections
Activation "blockage" output
Flash alerts
Bar graphs or tables display
Save production quality controls in real time
Opening an inspection plan
The inspection plan is started with a MO number or with the pair reference / machine.
The opening mode is done via :
A unique number of the procedure
A barcode reading,
An external file,
A choice from a list,
Function keys,
…
Operator control inputs
Curative or preventive management
Manual entry or via connected instruments,
Dynamic results and in real time,
Colour code of the results status and real-time alerts,
Bar graph or table display,
…
Saisie des informations de traçabilité
At each procedure launch or each entry, traceability information can be associated with the recorded measurements. This data can come from external files without operator intervention, be read via barcode or can be manually entered.
Control process variations with SPC control charts
The operator can visualize on their screen one or more several control charts (inertial chart, multi-cavity chart) so as to monitor the quality level of the production in real time.
The screen groups the measurement chart (average, median, individual values, EWMA, small series…) and the scatter plot (range, standard deviation, Cp or Cpk).
Assess the ability of the processes through capabilities
Capability calculation
Based on an existing procedure, with entry of study measurements or from the data entered in the SPC workstation
Procedure index
Reference
Machine
Last set of limits
Invalid points
Quality balance sheet
Characteristic values
Centering / scattering indicators
Sample distribution
Control and test report
…
Control sheets
List of controls performed for each of the characteristics
Capability indicators
Readings, sampling…
…
Incidence test
Edit/test the capability in different situations :
Measurement variation
Tolerance variation
Incidence of nominal values
Standards incidence
Ensure process traceability
To fulfill its primary function, the SPC QUASAR module collects data in large numbers. It is a recording software (measurements related to MO number traceability elements, material batch, workshop temperature…). 
Toutes ces données sont en corrélation les unes avec les autres, ce qui permet de faire des exploitations très précises en croisant les différents critères.
QUASAR SPC has been shaped with 30 years of use and development in various sectors.
Especially designed for industries focused on part monitoring, most of our references are in the parts subcontracting in large series field, particularly in the turning industry (comprehensive grinding profile integrated).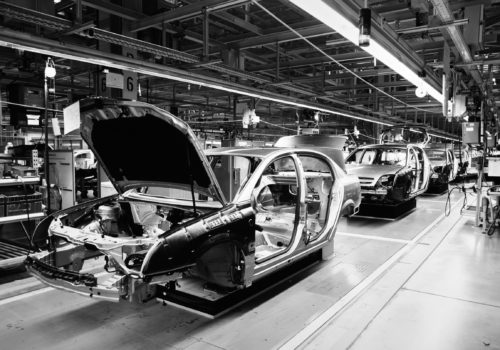 Control process variations with QUASAR
DOWNLOAD THE BROCHURES QUASAR SPC
« The software being user-friendly, it has allowed us to give a higher level of responsibility to the teams that use QUASAR compared to our old software. »
« In the past, users were not very involved because they made readings without seeing the purpose. Today, they have fully embraced the product. »
Industry 4.0, factory of the future, smart factory… These terms have become central in the production environment. M.E.S. tools must help companies become smarter, more agile… Digital continuity, collaborative management…
The digital revolution that runs through the entire company highlights the value of data which is no longer stored for possible future justification needs. Today, this data is analyzed and enhanced throughout the production chain. It has become the vital energy of the integrated factory and the digital company.
Throughout the different industrial revolutions, man has always maintained a key role by continuously adapting to each period. This is still true within the factory 4.0 which marks a new industrial revolution