DECISION-MAKING SOFTWARE AND REAL TIME DATA MINING (b.I.)
Access your strategic information and all your data sources in the form of summary tables or real-time pivot charts.  The user no longer deals with the technical aspects, only their business knowledge has value for the company.
your benefits
Aggregate your business specific-data with company data
your benefits
Automate the production of key indicators
your benefits
Analysis and decision-making made easier
your benefits
Time gain : configuration of all your performance indicators
Create dynamic dashboards
Creation of graph and cartographic indicators (histograms, pie charts, curves, etc.)
Creation of pivot charts
Dynamic data mining thanks to detail visualization
To save time
Benefit from a single contact and from the QUASAR expertise for the creation of your performance indicators based on your Excel tables.
Share analyses and indicators in real time
Real-time display of indicators via a link
Web visualization of interactive dashboards
Indicators saved to the library
Excel exports of the dashboards
OUR PARTNERSHIP WITH TIBCO SOFTWARE®
QUASAR is based on Tibco Spotfire Inc. B.I software, a leading U.S. provider of real-time data management and cloud computing solutions. The installation is completely transparent for our customers : we manage the implementation, the configuration and the maintenance of the solution.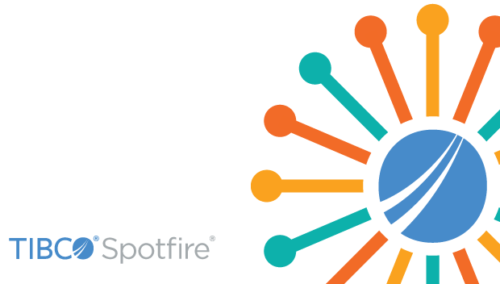 Explor company data with QUASAR
DOWLOAD THE BROCHURES QUASAR B.I.
« The software being user-friendly, it has allowed us to give a higher level of responsibility to the teams using QUASAR compared to our old software. »
« In the past, users were not very involved because they made readings without seeing the purpose. Today, they have fully embraced the product. »
The Digital factory close at hand
QUASAR est l'un des uniques acteurs du marché à proposer des solutions digitales innovantes, permettant aux entreprises d'entrer dans l'ère de l'Usine du futur et à devenir plus intelligentes, plus agiles, dans un budget mesuré.
Avec notre Suite M.E.S. modulaire, nous proposons aux industriels de tous secteurs de mettre en évidence la valeur des données, de les analyser, et de les valoriser tout au long de la chaîne de production, en intégration avec le système d'information et les équipes en place.
Même si  nos produits peuvent être connectés directement aux machines, nous plaçons l'homme au cœur de l'environnement numérique. Nous travaillons au quotidien pour rendre nos solutions toujours plus simples d'utilisation, pérennes et évolutives. Nos maîtres mots :  qualité, fiabilité, simplicité, réactivité. Nous sommes d'ailleurs l'un des rares éditeurs à être certifié ISO 9001.